Essentials of Survival is a short narrative film about a 12-year-old girl who gets lost in the woods and has to use the skills she learned in scouting to survive. Using her scouting skills, she does well and can navigate the forest through a cold night, a fall in a stream, injury, and more. However, when the weather turns bad and there is no sign of being found she starts to give up hope.
FROM THE WRITER This is a story I have wanted to tell for a while. I have two kids in scouting and they have learned a lot, more than just survival skills. I wanted to share this with the world, while also showing girl power (as girls can be scouts too).
Our Needs (aka The Budget)
Filmmaking isn't cheap. We need money for equipment rentals, catering, travel, costumes, props, administrative fees, etc.
In order to produce Essentials of Survival, we need $6000.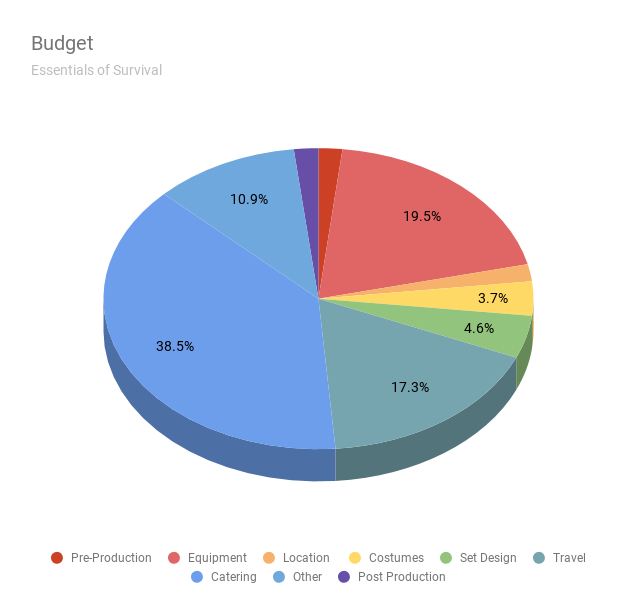 If we don't make our budget we will push ahead anyway and hopefully find ways to raise more funds or to cut costs.
Risks & Challenges
Producing a film is a massive undertaking. During our pre-production process, we are being extremely mindful of any risks and challenges we may face along the way. We are taking every precaution and doing our best to foresee any problems that could potentially arise. However, even with every precautionary measure, the future can be unpredictable.
Other Ways You Can Help
If you are unable to help financially please share this page on social media. The more people who know about this fundraiser, the higher the chance of us reaching our goal.
Thanks,
The Crew